Every now and then punters on Cricket Betting blog ask me to suggest the best online sports betting site which will be easy for them to start. I've been replying to them individually and it seems question keeps coming so I decided to put everything on one place so that everyone can benefit from it.
So which are the best online sports betting sites for beginner?
There is no straight answer to this question. It all comes down to personal choice, website's user interface, customer supports and most importantly the best odds. The best sports betting site for me might not be the best for you.
I'll suggest few bookie sites which I've used and still use on regular basis with their pros and cons. I leave it to you to try them one by one and narrow down on one which suits you best. All of these bookies are based in the UK & Ireland and you can rely on them. Just a word of caution to new players – avoid using non-UK/Irish bookie site.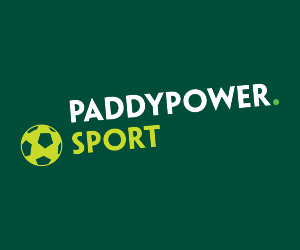 This is the best fixed odds website for me as I find it very easy to use and it loads faster. Speed matters to me a lot even though I've fiber optic broadband connection. The most remarkable feature of this website is that the UI is pretty simple and it's easy to find what you are looking for. Most of bookie sites overdo the design and UI which leaves new players confused in finding out even simplest of settings.
Cashout: Cashout is available on most of sports. Always check cashout option before you start betting.
Sports: This site offers best odds for Cricket, Football and Tennis and covers wide range of sports. They are also one of the first bookies to update odds.
Cricket: I've used this site to play many different Cricket markets such as method of dismissal, top batsmen, top bowlers, batsmen scores, total score etc. No other site has such wide range of active Cricket markets available.
Accumulators: Another striking feature of this site is ease of using Accumulators (Acca). You select various markets and enter your stake to find out how much profit you can make from the Acca.
Support: They have 24×7 online chat support always ready to help you out with any query.
Signup Bonus: For new players they offer £50 sign up bonus which is useful to get you going. To claim bonus you have to deposit £50 and they will match 100%. Always read bonus terms and conditions.
Conclusion: If you are completely new to online sports betting then Paddy Power is the website which you should start with.
William Hill is another trusted and safe bookie site which I've been using regularly. They are one of the largest and oldest bookie based in the UK.
Their website is clean, loads faster and lists plenty of market across many sports. With mobile app you are never far away from action even while on the move. For Cricket they offer most of the available markets offered by other bookies. Odds are competitive and sometimes you can get the best odds as well.
They have 24×7 friendly support to help you out with any issues.
Betfair is a trading exchange where you bet against each other. It's a revolutionary new concept which a beginner will find difficult to understand but once you have mastered it you will simple fell in love with it. They also offer fixed odds.
They are based in the UK and have great support. I find their website quite easy to use provided you have figured out how to trade on exchange.
One of the strangest thing about Cricket on Betfair is that even though they offer a lot of different markets but these markets do not have high liquidity so they are useless. Only the match result market is active.
There are plenty of other UK based bookie but I wouldn't be bothered about them as they don't offer wide range of market.