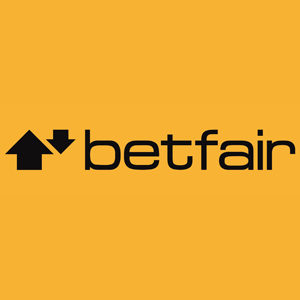 In this post I'll explain how to open account on Betfair from India. Make sure to read this tutorial carefully from start to end before opening account on Betfair. If you don't follow these instructions then you may screw it all up and there is no workaround after that.
Once you have read all the instructions below, you can
click here to open account on Betfair.
1. Prerequisite
Before you even think of opening account on Betfair you have to sort out paperwork for KYC. This step is very important as Indians always make mistake with documents.
a. ID Proof
you will need an ID proof. The best ID proof is Indian Passport. Your local IDs such as PAN card, Aadhaar, Driving Licence may not be accepted. If you don't have a passport then get one first. There are no clear instructions on Betfair's website on what ID proof is accepted. In some cases they may accept one proof while for other they may not.
b. Address Proof
Bank Statements, Electricity Bill, Telephone Bill etc. These bills should be on your account.
You can't use bills with someone else's name (e.g. your father or mother) on it.
Important: While opening account on betfair make sure to enter exactly same address as it's mentioned on your Address Proof.
c. Bank Account
You need to have a bank account. You can't use your bank account to deposit/withdraw directly however it is required, I'll explain later why it's required.
d. Credit Card
You should get as many credit cards as possible. Master Credit Cards are better than VISA. While applying for credit cards ask bank to enable card for international and web payments. By default Indian banks don't allow this.
Try international banks for master credit card.
Debit card may not work.
d. Mobile Number
Mobile number is mandatory so you need a mobile number. It's used for sending password in case you forget it.
f. Scanning documents
Scanned copies should be very clear. You can also take photo from your mobile phone and upload. Scan only first page of ID proof/address proof. In case of Aadhaar/Driving licence scan both front and back.
Don't photoshop scanned documents.
2. Create account on Betfair
Click here to open account on Betfair.
Follow on-screen instructions and enter all your personal details carefully. Enter only correct details. Note down all details which you are entering on a piece of paper or somewhere in a document and keep it safe.
Important: Betfair doesn't support Indian Rupees (INR) so oyu have to select a foreign currency. I recommend selecting US Dollar (USD).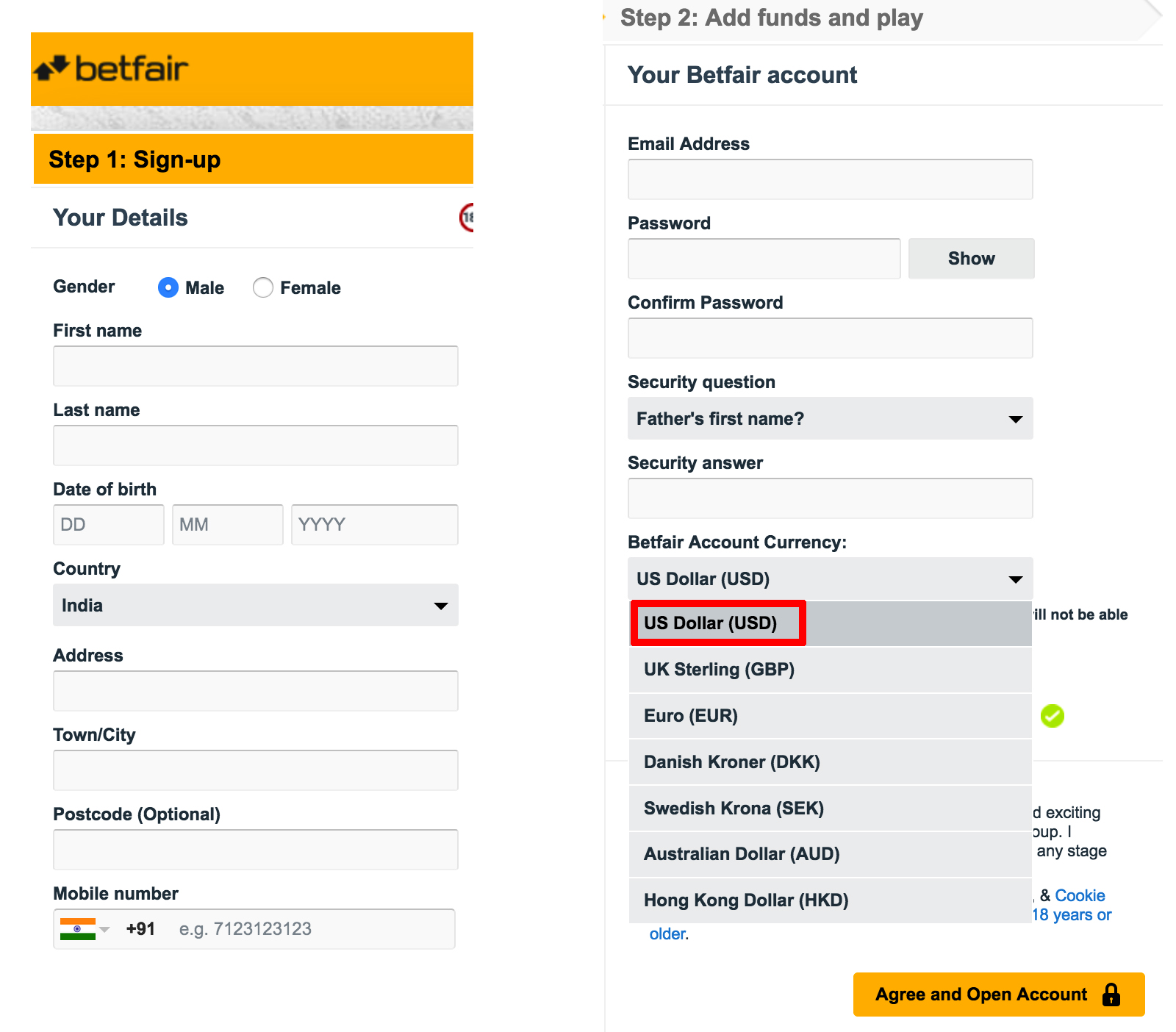 3. Account Verification/KYC
Once your account is created you have to verify your account before you can deposit fund. I've already written account verification steps for Indian customer in another post. Click here to read account verification instructions.
4. Depositing Funds
I'll cover this in another post.
4. Withdrawing Funds
I'll cover this in another post.
5. FAQs
1. Which are best banks to open account?
I can't tell publicly. Contact me on Facebook.
2. Can I use anyone else's account?
No you can't.
3. Can I use someone else's bank account/card to deposit/withdraw?
No, you can't
4. My account has been banned, what should I do?
Contact Betfair support and find out what is the problem with account.
5. Can I open another account if my first account is banned?
No, you can't. If you do so then it will be banned too.
6. Is it safe to upload documents on Betfair?
Yes it is and you have no other alternatives.