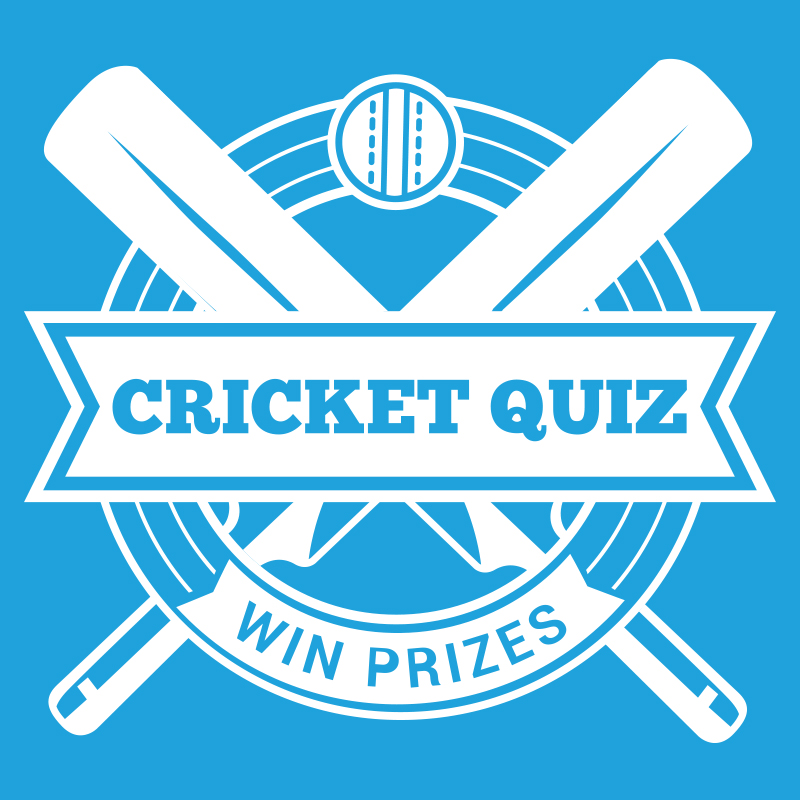 Cricket Quiz Win Prizes is one of the best and unique Cricket Quiz apps. It's a quiz app as name suggests and it lest you win prizes. Not only that you can also earn money per correct answer. There are no other similar apps available and this is what makes it stand out.
Where to play?
This app is available to play on Web, on iOS (iPhone & iPad), and Android devices.
You can play anywhere, same login and password will work on any platform.
I was 3rd Prize winner in Jun 2016
I cracked this app n the very first month and won 3rd prize as you can see on winners page. Scroll down at the bottom pf page to see Jun 2016 winners list.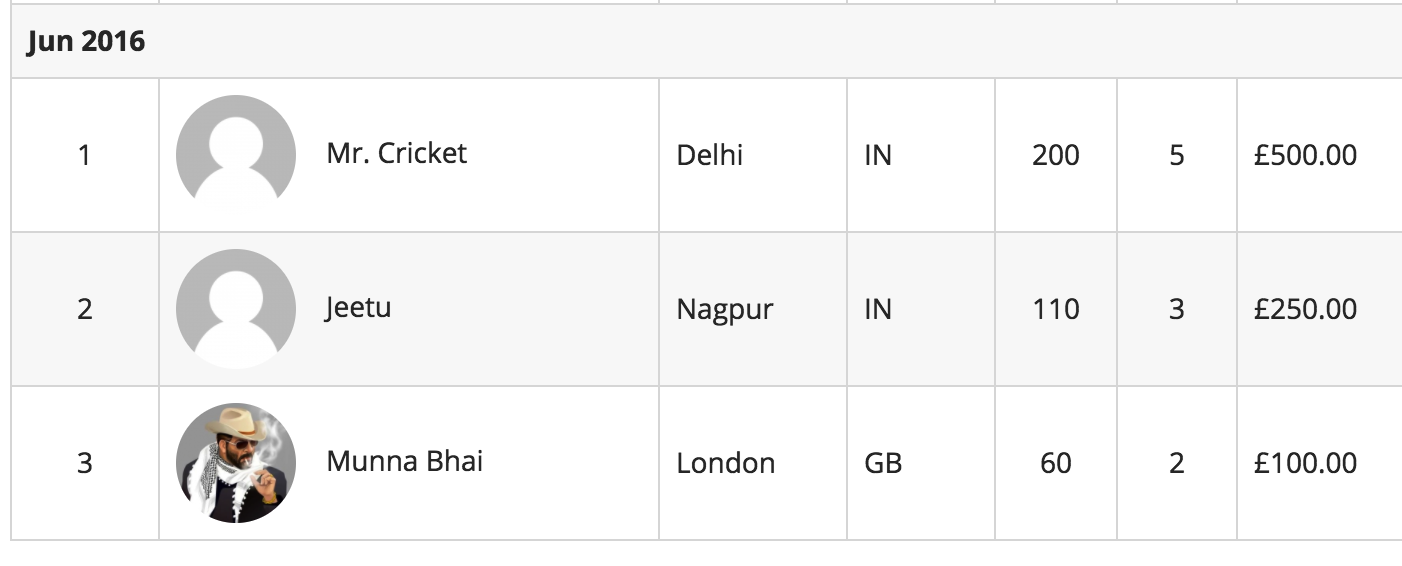 Forex
The base currency is GBP (£) in this app. Following is an approximate exchange rate which you should know.
£1 = Indian Rupees 80
Monthly Prizes and Earning per correct answer
For each correct question you earn £0.05 (Rs. 4). You can withdraw earnings one you have reached £50. You can withdraw it from Earnings page by clicking on withdraw button. This button will be active only when you have earned £50.
Top 3 are rewarded with prizes. Now a days the monthly prizes are £500 (Rs. 42 thousand), £250 (Rs. 21 thousand) and £100 (Rs. 8 thousand) for 1st, 2nd and 3rd ranked players.
How to register on the app?
You will need to create account before you can play. Just follow the instructions on the app to register. You will have to verify your mobile phone before you can play. If you are not able to get verification code then contact their support.
Make sure to register only once and use your real name. You can choose any display name if you don't want your real name to be shown publicly.
Update your profile
After registration and mobile number verification you should update your profile from My Account page. Upload your profile pic, city and country to make your account look authentic. This will be helpful if you win prize.
Answering questions
The real fun starts here. You will receive 5 free questions when you register after that you have to purchase questions to play. 5 questions costs £0.99 (about INR 80).
With free questions you will get hang of using the app and to get some glimpse of what sort of questions you are about to see. Answer these questions carefully and take time.
The Math of Points & Bonus Points
For each correct answer you get 10 points. You can also earn 20 bonus point if you answer question in certain timeframe. They don't tell you what are these timeframes to earn bonus points and I'm also not able to crack the exact timeframe. If you play enough then you will be able to figure it out by yourself.
Purchasing questions
Once you have exhausted your free questions you can purchase additional questions from Credit page. There are some important points to remember while purchasing questions.
Purchase 5 questions to make sure your App store account is working and that it goes through.
If your purchase is not recorded in the system then you can contact support asking them to credit your account
Once you your initial purchase goes through you can go for the highest purchase. The reason for this is to ensure that you are not caught short in the end when you are in the top 3 race. Always purchase highest number of questions.
Race to the top
This is the real mind game. You will find that there are around 5-10 serious players like you who are eyeing for the top 3 rank to win the monthly prize. They may not appear in the beginning of the month but from around 1st of 2nd week you will see them popping up. You will have to identify them and remember that they are your competitors.
Remember that these serious players can give you run for money.
You will be notified when someone surpasses you in the ranking and earning. Make sure that your notifications are ON under My Account page.
Cracking Questions
I don't have a list of all questions and answers with me and you will not find it anywhere. You have to trust your own cricket knowledge and some tricks which I've mentioned below to crack the questions.
They keep adding new questions all the time so list keep growing.
Question Categories
They don't show the categories but based on my experience so far I've figured out following categories
Tests
ODIs
T20 Internationals
Domestic T20 Leagues such as IPL, BPL, NatWestT20 etc.
Trivia
Countries
General
Type of questions
Most of the questions follow similar pattern. Following are some of the typical patterns
Highest, Lowest, most, least runs for players, team, series format etc.
Youngest/Oldest players for format/country
IPL is the most popular category among domestic leagues
Sachin Tendulkar is obviously the most popular for records category
Indian cricket is obviously dominate the questions
Tricky questions – Odd ones are the correct answer
Some questions can be tricky as the obvious answer may not be the correct answer.
E.g. Sachin Tendulkar holds most of the ODI records but in some questions you will find he is not the correct choice.
Similarly Chris Gayle may hold all the records associated with sixes but on this app some questions can be deceptive and he may not be correct choice.
So if you are not sure about correct answer then simply select the one which looks odd or obvious.
Duration for answering questions
Most questions are multiple choice questions with 4 choices. Some are Yes/No type of questions. I've also seen few image based questions where you have to identify the person or something else in the question.
Typically you will have 10 seconds to answer each questions. As you climb level duration ay become shorter to 8 or 7 seconds. YES/NO type of questions will have 6 seconds or so.
Investment vs Earnings
Let's do some math on investment and chances of winning the prizes.
The first question you may ask what is number of questions you have to buy which can ensure that you will be in the top 3. Let's see last month's winner and how many points he has earned.
Last month's winner earned 6280 points. Dividing it by 30 gives us about 209 questions assuming that he got 30 points for each questions and all of his answers were correct.
Cost of purchasing 209 questions will be about £42 (Rs. 3500).
So the equation is clear if you had invested Rs. 3500 last month and answered all questions correctly then you would have won 1st prize of Rs. 42,000. 
Even in worst case if all of your answered weren't 100% correct you would have still manage to win £100 thus earning profit of about £60.
Not to mention that for each correct answer you earn £0.05 (about Rs. 5) which is your additional earnings.
Conclusion
This cricket quiz app is great to keep you occupy and best way for time pass. Instead of wasting your time and money on crappy games play cricket quiz.
With an investment of about £40 you are guaranteed to win a prize and make profit in any given month.
Just a very important advice. Remember that there will be few determined players like you who will be in the race to the top 3 spot. If you are against these guys then take extra precautions because they will crush you and you may not get to the top.