My Betfair account is suspended. Please help Munna Bhai.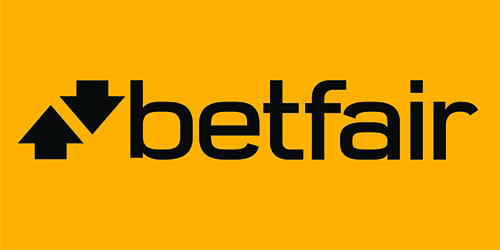 This is one of the most frequently asked questions asked by new punters from sub continent. Given the fact that these guys don't bother to search or don't have skills to find out how to resolve the issue I decided to write a brief tutorial.
This solution is only for the suspension of new account which are awaiting verification. If your account is suspended for any other reason then the following solution will not work.
First of all remember this – All bookies are white collar thugs and online bookies are not different than your local bookies. So their mentality  is biased towards being overcautious. Top that up with the strict UK rules and guidance under which they have to operate. All these leads to only one thing and that is to protect their business interest (aka frauds) or in our language save their arse.
By default all accounts are under suspension on Betfair. Unless you verify your account you will not be able to withdraw money. You might get away during deposit as they love seeing money coming in.
I've clearly mentioned in my account opening guide that don't proceed  further unless you have verified your account.
Betfair Customer Support
Customer support in any British company is fucking sickness. 45 minutes wait is quite normal. Just today I had to contact Vodafone customer support and I was in queue for 25 minutes and I'm a business and loyal customer.
However you will be surprised to know that online bookmaker customer support is the best. They are available 24×7 on chat and most of the time they are helpful and solve problems provided it's not too technical. Don't test their technical skills or they can be pain in arse.
Betfair online 24×7 chat support is excellent if you can connect to them. Most of the time you will have to wait in queue. Waiting in queue is British national past time so don't get pissed off with that. Once you get connected they will resolve your issues.
How to unlock your account at Betfair
1) Prepare your documents which include Passport, National ID and address proof if ID document has different address.
2) Scan the document clearly. If the document is two sided, e.g. Indian DL, then scan both sides and put on one page.
3) Contact Betfair customer support via live chat, wait in queue and as soon as you connect to anyone explain that you want to verify your account. Upload the documents in chat window itself or email them or upload in your account.
4) Chat support will forward/check the document with their fraud department and if all is good they will activate your account.
Fraud department can be ass sometimes. I've worked with biggest bookies in the UK and I've, personally, verified many documents from India, Pakistan, Bangladesh and Sri Lanka. It is quite normal to see frauds so chances are they might not accept your document. All these 3rd world countries are classified as high risk countries and punters from these countries are scrutinize thoroughly.
Don't freak out if you they piss you off by rejecting your document. They always have very good reason to do so. If this happens to you then try other documents.
Good luck and happy Trading!